I headed to the ferry terminal in Sheung Wan soon after I grabbed some dim sums at Lin Heung Kui in the rainy morning.
This small island was once a step stone for Jesuit monks to spread Christianity to East Asia. I wanted to visit the historic are of the former Portuguese colony and enjoy its atmosphere of some day. I was staying Hong Kong to attend a business meeting and leaving for Tokyo the next day. I have no plan to do. I decided to go to Macau though it was raining.
The high speed ferry leaves every fifteen minutes and connects Hong Kong and Macau in an hour. The ferry was full of passengers. I guess many of them are going to spend the weekend like I do. There was the passport control at the Macau terminal. But they would not ask any question, just check the passport and collect a immigration card from the passengers.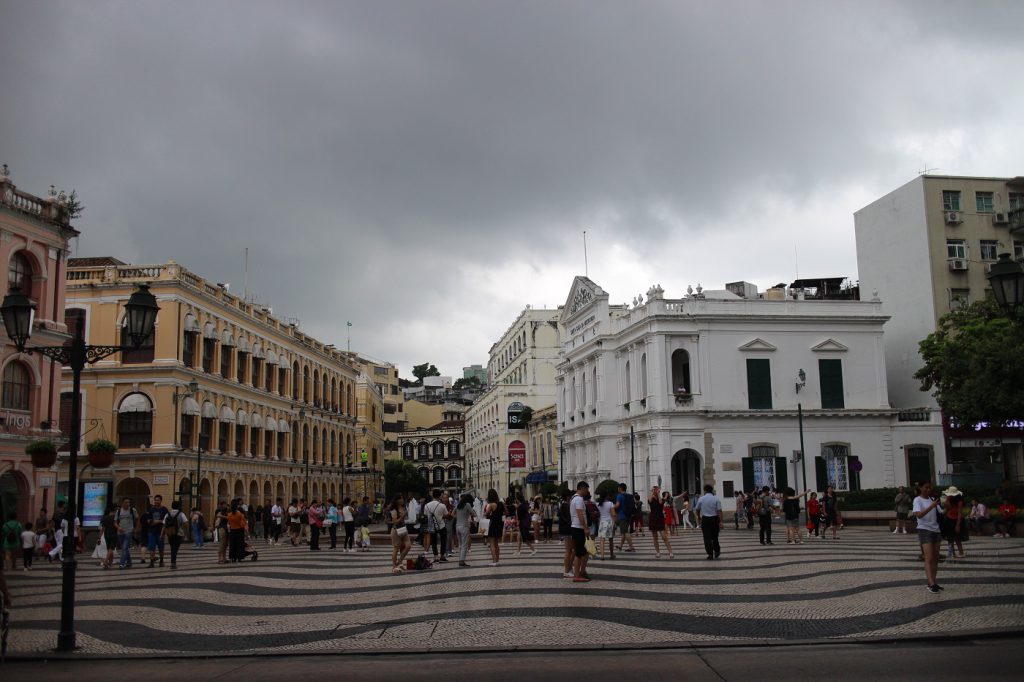 I rode a public bus to Sedona Square, where you can start sightseeing as many points of attractions are within the walking distance from there.