Asahikawa, Japan Oct.20 – 22, 2023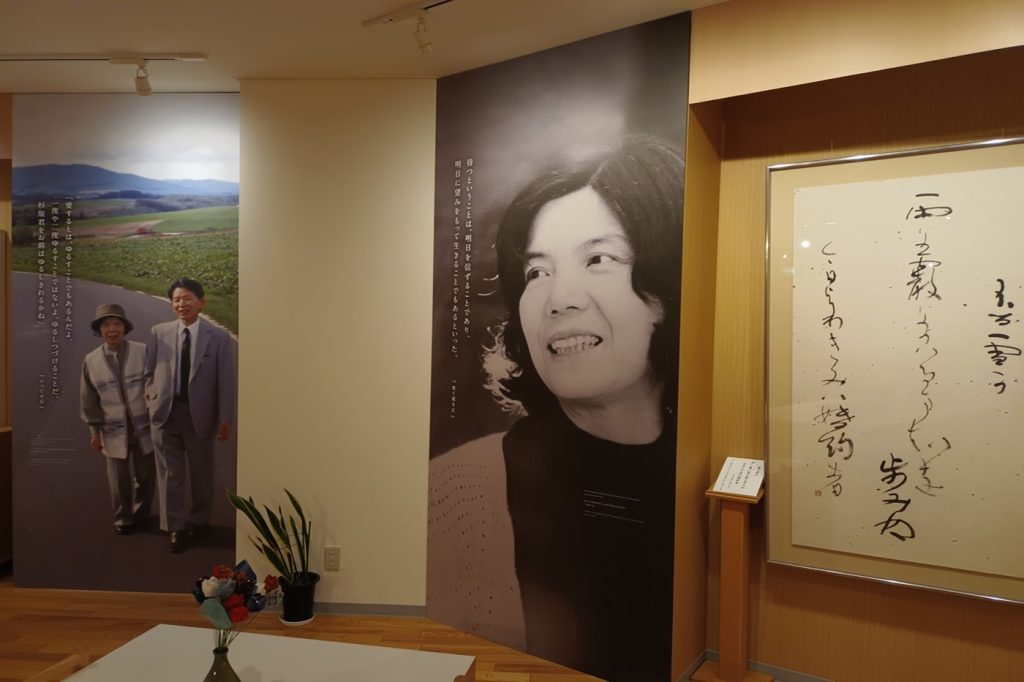 Asahikawa is a landlocked city in Hokkaido, facing the Taisetsuzan Mountains with 2,291 meters in elevation in the south. Tourists go through the city to their destinations like Furano, Biei and Higashikawa. My destination is  Asahikawa, where novel author Ayako Miura was borned and lived most of her life. I love her litarary works. She lived most of her life (1922- 1998) in the city and wrote many popular titles with Asahikawa and Hokkaido as a place of her stories. She started her carrer as a novel writer when her story "Hyouten" or Freezing point won the Asahi Shinbun newspaper's competition in her 42. She wrote many stories like Shiokari Touge, Deiryu Chitai, Kairei, Jyuko to name a few. I knew about her and her works since I was young. However, I never felt I would read  them at that time.  However, I started to read just a few years ago when I had a chance to read her essays about her life: her childhood, stint as a young school teacher during the World War II, self destructive life after the war, thirteen years in her bed of tuberculosis, encounter with christianity, death of her fiancee, encounter with her husband in the future, marriage in her late 30s, starting career as novelist, etc. She writes story from diversified points of view with christian motifs behind like original sin and self-secrifice. I was drown into her world without knowing. 
Miura Ayako Liturature Museum opened one year after her passing away in Mihonrin or Forest of Foreign Tree Species, where is the main place of her story Hyouten or Freezing Point. On the second floor of the building, there is an exhibition room. When I visited that day, exhibition on her works afficiated with sea. I learned she had depicted sea in many of her works though she spent most of her life in the landlocked city.
Her writting room is recreated in the adjacent building. She creats most of her stories and essays with the help of her husband Mitsuyo Miura. Leaving the National forestry agency, he helps her by taking dictation from her, who is physically frail. They sit each other across the table. He does not only take dictation, but encourages her as a good supporter who understands her well.
"Mihonrin" or Forest of Foreign Tree Species is a place owned by the National Forest Agency and open to public. In the place of as large as 1,000 ha, many non native tree species from other frozen zones like North America, Europeare and Asia were originally planted to see they are fitted with the climate of Hokkaido to grow. Unfortunately, the day I visited was rainy and chilly for my early autumn outfit. I had to get a rain check to see around to my next visit.
Walking toward JR Asahikawa station in the cold rain in the late October, I could not but wonder how the winter in Asahikawa would be cold and long. She lives and struggles her challenging life in her 20s as a TB patient in the town. I am becoming to understand how she always thinks seriously how we should live our life.
For more pictures,please visit Asahikawa, Oct.20 – 22, 2023